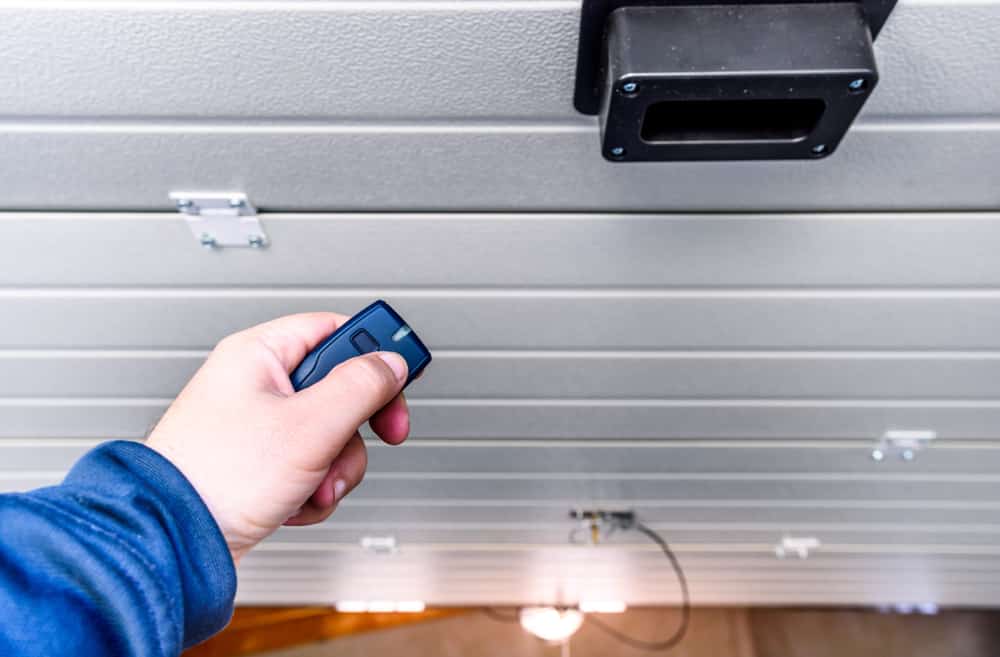 Temporary Access Garage Door Opener Tips You Need to Know for Optimum Functioning
While many residence owners consider the garage their sanctuary, there are times when they want to hand over control of the door and let someone else in. Whether it be a repair person, cleaning crew, or neighbor helping out, you may want to give them temporary access. Before you do that, however, you need to make sure you have the right door opener in place. Read on to learn more about what you need to know about temporary access garage door openers.
Accessible Monitoring
The first thing you should know about temporary access garage door openers is that they are monitored by the actual homeowner who sets them up. This means no one else will be able to open and close the door without your input. Temporary access is great for those who will only be there one time, like the delivery man or repairman who needs to perform your garage door repair. It gives you the ability to control specific people, although there is no way to restrict access to only those people.
Easy Garage Door Opener Setup
Temporary access garage door openers are also very easy to set up. All you need to do is pick out your garage opener, the kind you want, and then follow the instructions to install it. It is that easy to gain access control over your garage without worrying about a security breach. Additionally, you can add different garage door safety sensors to ensure the security of your home is not compromised.
Convenience
Temporary access garage door openers can make your life easier in many ways. The latest smart garage door openers currently available have many features to make your life more convenient, including:
• Super quiet operation. Noisy garage doors are annoying. Older garage openers tended to vibrate the operator throughout the house. With one of these ultra-quiet motors, you won't have to worry about disturbing your family or waking up using your garage door.
• Away-from-home controls. Older garage openers have a limited remote-control range. With a Wi-Fi-enabled garage opener, you can open and close the door even when you're away from home. If you're out of the office and unsure if you've closed the door, you can quickly check its status and close it from the app. The app can also warn you if you leave your garage door open too long. If someone is stuck outside, you can open the garage door to let him or her in even if you're not home.
• No remote required. Traditional garage opener remotes are like another key to your house and are vulnerable to theft. With Wi-Fi-enabled garage openers, you can operate your garage door with just your smartphone. Garages are safer because you take your phone with you wherever you go.
Won't Break Your Budget
Speaking of bills, automatic door openers aren't as expensive as you may think. In fact, most garage door openers cost between $150 and $300 and last about 10 years. If you go for a high-end $300 door opener, you'll only pay $30 per year (only $2.50 per month).
Other costs include garage door repair in Fresno, light bulbs, remote controls, and keypads. The average installation cost is about $300. The remote is around $35, and the keypad is around $45. It seems like a lot, but it does not require frequent replacement. This means you can get the most out of your initial capital.
You Can Set Up a Temporary PIN on Your Keypad
You can set a temporary PIN on your Fresno garage door keypad. This allows the owner to allow someone to open the garage door without providing the actual code. Whether it's a repairman or a friend who needs to enter the garage, giving a keypad code is not ideal. Therefore, the keypad has an option to set a temporary code, which allows you to set a temporary code to give your garage more control and security.
The advantages of a temporary PIN are obvious — it is temporary. Giving someone a keypad code isn't ideal, even if it's for your repairman to perform your garage door installation in Fresno, nor is it advisable to keep your garage door secure.
To set up a temporary keypad PIN:
• Enter your current PIN, then press the Program button three times.
• Enter your temporary PIN and press the Program button.
NOTE: Do not reprogram the garage door openers. A temporary PIN is only valid until the next regular PIN is entered.
Programming Temporary Access Openers Is Not Complicated
There are two options for setting a temporary PIN:
• Temporary PIN availability time (for example, a temporary PIN works for 36 hours and then expires)
• Number of times the temporary PIN has been used (for example, a temporary PIN is used 36 times and then expires)
The temporary PIN code will not open the door after it expires, but you can use it to close the door.
A Security+ or Security+ 2.0 garage door opener is required to set a temporary PIN. If you use an external receiver or the green learn button opener, you cannot set a temporary PIN.
It Simplifies Your Security
One of the reasons temporary access openers are so popular is that they eliminate the need to remember special codes, which lets users temporarily open their doors without worrying about security. This is good for families with young children, who may forget to enter the correct code when they return from school or a friend's house. Even for adults, there are many reasons why remembering codes can be difficult, such as taking medication that impairs memory, suffering from a medical condition, or simply trying to run in and out of the house all day.
For people with a disability, temporary codes are very useful for several reasons. For example, if someone has trouble reading or writing or suffers from limited mobility due to illness or old age, they may have difficulty remembering multiple PINs. Further, people with mental conditions may experience difficulty in recalling complex codes. A temporary PIN is much easier for these people to use.
Installing temporary access door openers is a great decision. Also known as temporary access codes, they can be used when your family and friends need to temporarily enter the garage while you are away, to transport large items such as furniture or if you need help with certain activities.