Choose Precision Fresno for Garage Door Repair & Installation
Precision Door Service Fresno offers garage door repair and complete garage door replacement with the highest level of service.
Professional Installation
Special Offers – Fresno Garage Door Repair
Limited Time Offers, While Inventory Lasts!
We Offer Discounts to the Military (active and retired – any branches).
We are Google Certified in Home Services.
We Offer Discounts to AAA Members.
Precision Is Chosen 1,000x Every Day
Why Do Homeowners Choose Precision Over 1,000 Times a Day for a New Garage Door or for Garage Door Repair?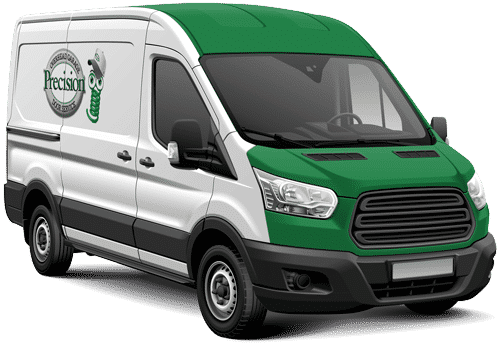 Precision Door Service technicians are trained at one of two of our state-of-the-art facilities. They are field tested to ensure they're prepared to install and repair garage doors in accordance with our high standards. We believe there is no substitute for experience. You can expect a qualified professional to arrive at your Fresno home equipped with the knowledge, tools, and techniques needed to effectively fix any garage door problem or provide fast and dependable garage door installation.
Our three-step process ensures we provide consistent and reliable service every time. To begin with, we write up a detailed estimate explaining what we'll do and how much it will cost. Completion involves walking you through what's been done, so you can be confident in our repair work. The best in the industry, our lifetime warranty means we'll fix any issues at no cost should labor or defects in workmanship cause you any trouble. You can also depend on our 24-hour call back policy as we're always highly responsive to your concerns.
Our technicians and trucks are dispatched to Fresno, so you can expect prompt, reliable

garage door repair

, installation, and maintenance.

Available 24/7 for emergencies, we also offer standard same-day service for your convenience.

We can even visit you during the evening or on the weekend. That's how much we appreciate your business; our team works hard to keep you satisfied whether you have a

broken garage door

or no matter how big or small your garage door problem is.

Our technicians always arrive with their installation and repair expertise, and with all the parts they may need to address your garage door issues.
Reliable Garage Door Repair & Installation in Fresno
Built on the foundation of a nationally renowned company, Precision Door Service is committed to professional garage door installation, quality workmanship, and superior garage door parts and service. We have offices located in Fresno to serve customers in the San Joaquin Valley. Customers can always depend on prompt, reliable service from technicians trained at our own state-of-the-art facilities, so your garage door installation is guaranteed to be completed the Precision way—done right the first time.
We can handle garage door repair jobs of any size. Same-day service, fully stocked trucks, and evening/weekend availability mean we're prepared to address any problem so your garage door is safe, functional, and convenient. When you need a garage door repair in Fresno, we're the best in the business.
Our own line of garage doors is available should you need your system replaced. The latest steel, carriage style, carriage with insulation, wood, and glass garage doors are in stock with customizable options. Many designs, color, and hardware choices are available, so you can have a most unique and personalized garage door.
Open 24/7 for Emergencies
No matter when something goes wrong, we are always on call. That's because a broken garage door can put you, your family, and your home at risk. A damaged panel or garage door opener leaves your home vulnerable to break-ins, while a broken spring or cable can injure or kill someone in the way of flying parts. Our garage door repair technicians can be there quickly to fix the problem and restore your safety and peace of mind.
Garage Door Maintenance in Fresno
Our technicians are experienced in all types of maintenance. They are certified to perform any type of service, including our reputed 25-point safety inspections that keep Fresno garage doors going for many years. Precision Door Service operates a 5-Star Maintenance Program with annual services such as a visual inspection, lubrication, and door balance test.
We'll provide all necessary service to springs, cables, pulleys, rollers, tracks, garage door openers, and other components. Trouble can, therefore, be spotted early, and a part can be repaired or replaced before it breaks. Our skilled technicians can also tighten belts and chains, adjust springs, replace seals, and test infrared sensors to ensure your system is at peak performance.
Fresno Garage Door Repair and Parts
Whenever garage door repairs are possible, Precision Door Service is on your side, no matter how big or small the repair job. We can fix broken panels quickly and safely or repair a bent or misaligned track. If a spring or cable needs to be repaired, you can count on our technicians to safely address the problem, which is a quick and easy process when an experienced, qualified professional perform the repair work.
Each of our trucks serving Fresno is fully stocked with garage door parts. That means when a technician arrives at your home and inspects your garage door, they can repair and replace anything wrong. The job can be completed in one visit, so you don't have to wait. We specialize in new garage door installation as well; if your garage door is old, in disrepair, or you simply want an upgrade, Precision Door Service offers a range of styles and options, name brands, plus our own line of single-, double-, and triple-layer insulated, low-maintenance garage doors.
A lifetime warranty covers labor and defects in workmanship for each garage door repair or installation in Fresno. It lasts for as long as you own the garage door. Also, ask about options such as our partial service warranty!
The installer called to inform us that he was on the way. He arrived on time and informed us to the minute how long the installation of the garage door would take. We were extremely satisfied with his professional installation. He was neat and cleaned up the driveway and also gave us information on the type of lock that would work for our particular purpose. We would definitely recommend Precision Door Service for any installation of garage doors.
People, listen to me, WOW, Precision Garage Door service is the best.  To start, I received a phone call from the technician this morning approx 15 minutes before he arrived, he was polite and sounded like he was excited and prepared to start the job.  He arrived on time and began the work of removing and replacing the overhead springs on my slide up garage door. He worked quickly and with precision, as it was evident that he had done this many times before. Thank you for a job well done and also to the company that you work for, for instilling professionalism and top quality customer service.  A complete job, Well done…
These guys were on time and honest.  They actually fixed my existing door instead of trying to sell me a new one, when I thought I needed a new one.  I would definitely use these guys again.
Called before arriving, arrived within the given time. The tech was very nice and knowledgeable about what needed to be done. Excellent work and craftsmanship! Will recommend to all my friends. The cost was a nominal fee. Thank you Precision Door Service, keep up the Excellent Work!
Had a problem on a Sunday. The lady was friendly and helpful on the phone, the tech arrived couple of hours later exactly as promised. Great guy, thorough and professional. Would give him 5 stars separately if I could. He diagnosed and explained the problem and then fixed it for a very reasonable price. I was skeptical about Precision getting so many 5 star reviews but I'm a skeptic no more!