Garage Door Repair Service
Whether you want an update or your old door is worn out or damaged beyond repair, we'll be there to complete the entire garage door installation process. We know how frustrating it is when your garage door stops working. That's why we offer affordable same-day service to diagnose any issue and complete any repair quickly.
Garage Door Rollers
Garage door rollers are a small but essential part of your garage door. Garage door rollers help the garage door open and close smoothly and easily, and they are an essential safety mechanism that keeps the garage door from closing unexpectedly. Garage door rollers can break or need to be replaced when they get too old—the type and number of rollers you have vary depending on the garage door you get. The rollers can wear out over time and may need to be replaced with age. If you find that you need garage door repair, contact us to get assistance with repairing your existing garage door or replacing the broken components.
Garage Door Springs
Heavy-duty springs are found on every garage door. Torsion springs eventually wear out. Our technicians are trained to recognize the type of door you have and the correct springs to install; they even perform a balance test afterward to verify the correct ones are used.
Garage Door Cables
Cables add safety and help a garage door operate smoothly. They are necessary to control the door's tension and motion. Our cables consist of multiple strands, so they resist fraying in all weather conditions and your garage door is always reliable.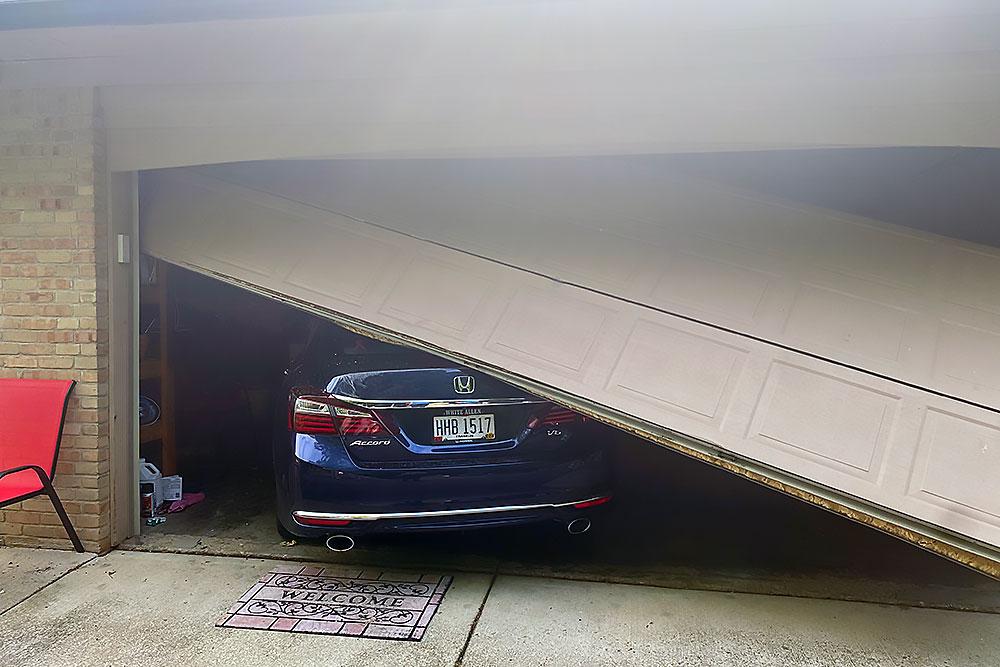 Off Track Garage Door
If your garage door runs off the track, our same-day garage door repair services is the ultimate solution. First, our qualified technicians check for damage and then adjust track alignment if possible. Tracks are then cleaned and lubricated before we check for any other loose or missing parts.
Google Reviews
Google Average Review is 4.9/5 Stars
Kathleen Riggs
2022-07-08
Awesome service on a holiday weekend and very efficient staff. Installed new garage door opener. Very happy customers.
Fast service, courteous and professional. Tech Julian was very polite. 5 stars. He got right to it and fixed the issue with my garage door. I'm satisfied and would/will call Precision next time I need service.
They did a great job and were very efficient
Fast and good service great communication also…
2 car garage seal $180, 1 car garage seal $150. Julian was kind and did a great job.
From beginning to end the service was excellent from all departments involved in getting our garage door ann opener replaced/upgraded. Highly recommend you call Precision Overhead.
Need Repair Service or New Door?
Fill out the form and one of our associates will call you and set up an appointment.