Garage Door Repair Service
Whether you want an update or your old door is worn out or damaged beyond repair, we'll be there to complete the entire garage door installation process. We know how frustrating it is when your garage door stops working. That's why we offer affordable same-day service to diagnose any issue and complete any repair quickly.
Garage Door Rollers
Garage door rollers are a small but essential part of your garage door. Garage door rollers help the garage door open and close smoothly and easily, and they are an essential safety mechanism that keeps the garage door from closing unexpectedly. Garage door rollers can break or need to be replaced when they get too old—the type and number of rollers you have vary depending on the garage door you get. The rollers can wear out over time and may need to be replaced with age. If you find that you need garage door repair, contact us to get assistance with repairing your existing garage door or replacing the broken components.
Garage Door Springs
Heavy-duty springs are found on every garage door. Torsion springs eventually wear out. Our technicians are trained to recognize the type of door you have and the correct springs to install; they even perform a balance test afterward to verify the correct ones are used.
Garage Door Cables
Cables add safety and help a garage door operate smoothly. They are necessary to control the door's tension and motion. Our cables consist of multiple strands, so they resist fraying in all weather conditions and your garage door is always reliable.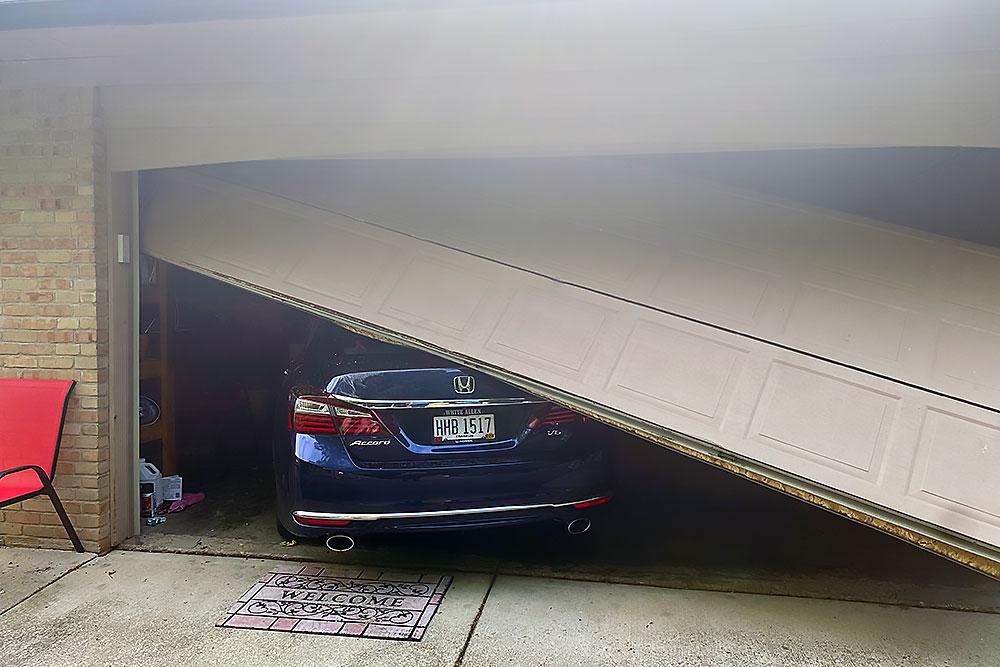 Off Track Garage Door
If your garage door runs off the track, our same-day garage door repair services is the ultimate solution. First, our qualified technicians check for damage and then adjust track alignment if possible. Tracks are then cleaned and lubricated before we check for any other loose or missing parts.
Google Reviews
Google Reviews
Google Average Review is 4.9/5 Stars
Click Here to see more real Google reviews or leave one!
AJ was friendly and professional. Did a great job on our garage door repair.
The absolutely best garage door repair in Clovis, CA. Bravo! Quick, intelligent and customer-service minded..
Arnold Chakerian
2023-11-12
The lady that took my call was friendly and provided great customer service. Our technician arrived as scheduled. Was professional, informative and took care of the issue. Will always call the Percision Garage Door people.
Julian was knowledgeable and friendly. Work was done very well. Great job!
Very timely, professional and quick service. Made sure everything was functioning correctly and explained what needed to be done and for what reason. Time frame was a 4 hour frame to arrive but arrived within 1 hour of the beginning of the time frame. This was very convenient for us.
He was truly a professional.a
Marcos was awesome! So friendly, knowledgeable, prompt, and kind… I would recommend him immediately to anyone that needs any kind of garage door work needed! Thank you Marcos. -Patricio (Fresno)
Julian was professional and polite and listened to our concerns. He went above and beyond. We really appreciate that! We ALWAYS call this company before any other! Thank you.
Susan Rodriguez
2023-11-05
Came out quickly to fix my broken garage door. Explained what was wrong and why it happened. Repaired it the same visit.
Need Repair Service or New Door?
Fill out the form and one of our associates will call you and set up an appointment.