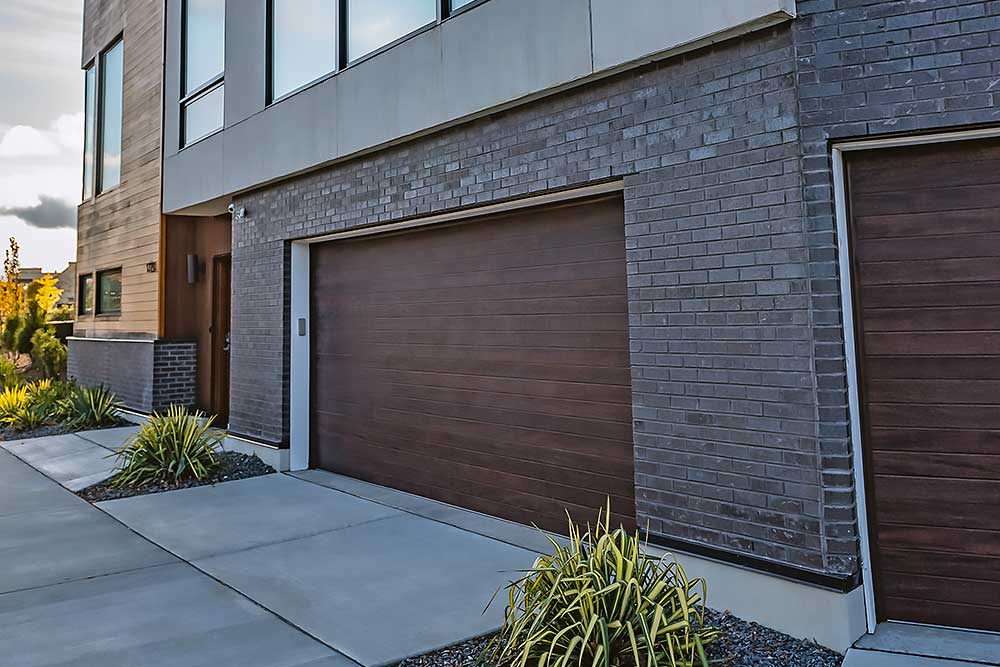 Garage Door Spring Repair Company: Universal Garage Door Openers
Universal garage door openers have basic features that open one or more garage doors. They are powered by electricity and can be set up wirelessly or using a manual control panel. Universal garage doors work in conjunction with the existing system in your home, taking control of all garage door openers and opening them by using either the code or electronic receiver located in each one. At times, manufacturers will include other features in their universal opener control units, such as anti-sway brackets and anti-lift sensors, which allow for more secure closing of your garage doors. When choosing a garage door spring repair company, you should look for a company that is properly insured and has a local reputation for good quality and reasonable prices.
1. Universal Garage Door Openers Are Easy to Install
Universal garage door openers are an easy way to add a needed feature and increase security for your garage doors simultaneously. They work together with your existing system like a remote control in a traditional garage door opener model, though usually without manually lifting a garage door. If you do not already have an existing system, you can use these openers to replace your current system or upgrade to include a garage door opener with a remote control. A professional garage door installer should install a garage door to ensure the building is done correctly and maintains the safety recommendations.
2. They Come With Several Safety Features
Universal garage door openers usually have safety features, ranging from anti-sway brackets, which prevent your garage doors from lifting too high to anti-lift sensors, which can sense when a person or car is standing in front of the door to keep it from closing in top of them. You can also talk to your garage door installation company about upgrading to systems with additional safety features, such as sensors and cable tensioners, that ensure that your garage doors are correctly balanced and can remain open anytime under any weather conditions.
3. They Are Easy to Program
Universal garage door openers are among the most accessible in-home technology to program, matched only perhaps by cell phones. You need to select a model compatible with your garage door opener and then follow a few specific instructions to add it to your system. The process is usually even more straightforward if you already have an existing system since many universal models are designed to work with any system. If you do not have an existing opener, you can still get away with installing only a control unit and no other operational support for your garage doors.
4. They Are Energy Efficient
Universal garage door openers are designed to be very energy efficient, which is one of the main reasons that they are popular today. Most newer opener models use much less energy than older ones and can power your door at a very reasonable cost. This makes them popular with homeowners who are looking for ways to reduce their home's carbon footprint and save money at the same time. They also help you to avoid the added costs of constantly replacing old batteries in remote controls or operational panels for your garage doors.
5. Garage Door Spring Repair Companies Say They Are a Good Investment
Universal garage door openers are a good investment because they will continue to work on almost any existing system and can be easily installed or removed from an old system that you may have. With remote control, you can also enjoy the added benefits of an automatic door opener, including convenience and flexibility. These openers can work with your existing system even when more than one is installed in your garage.
6. Universal Garage Door Openers Improve Security
Many universal garage door openers have the added benefit of being able to operate remotely, which, thanks to a wireless control panel and other controls, allows you to operate doors without having access to the home. This is useful for emergency responders looking for things through the many windows in a garage or for people whose homes have experienced a power outage. Some wireless models can also work with existing sensors which allow them to monitor and respond to changes in temperature or other parts of your home's infrastructure. Garage door spring repair companies can help you set up and install openers to ensure they are safe and effective in their proper working order.
7. They Can Help You Improve the Style of Your Home
Universal garage door openers can often work with one or more existing garage doors and replace any current garage door opener controls and panels. This includes garage doors with no opener installed at all and can be a great way to improve the look of any home's entryway or in front of a pool. Most universal garage door openers will come in several colors, so you can design your home's custom look without spending hundreds or thousands on a new addition.
8. They Are Easy to Use
Universal garage door openers are designed to be easy to use, even for people with limited technical knowledge of home systems. Since they operate on the same frequency range as most existing remote models, they can easily be programmed to work with your existing system. They will not require extensive alterations or renovations to your garage or home. You can also choose a remote model with an automatic close feature to control the doors from inside and outside your home. The only thing you need to do is purchase the right remote for your particular system and add it in time for use before you install the opener itself.
9. They Come in a Variety of Styles
Universal garage door openers come in various styles, so you will find the perfect one to fit your needs. Most openers can be purchased as a single unit that can be used on almost any system, while others will include additional parts such as transmitters and extra doors. Some even have safety features as standard features in the model, while others can be upgraded to include them if desired. Once you have determined precisely what type of opener you need, including the supporting devices such as switches and sensors, if needed, you should be able to select the perfect remote control for your home's system, which works just like any other remote would work for you.
Suppose you have an existing garage door opener. In that case, you can add a universal garage door opener to it by simply purchasing one compatible with your model and programming it. This will enable you to operate your existing garage door and any new garage doors you may add with a simple push of a button. Universal openers vary from model to model, so you must understand what features you need to operate your doors properly.