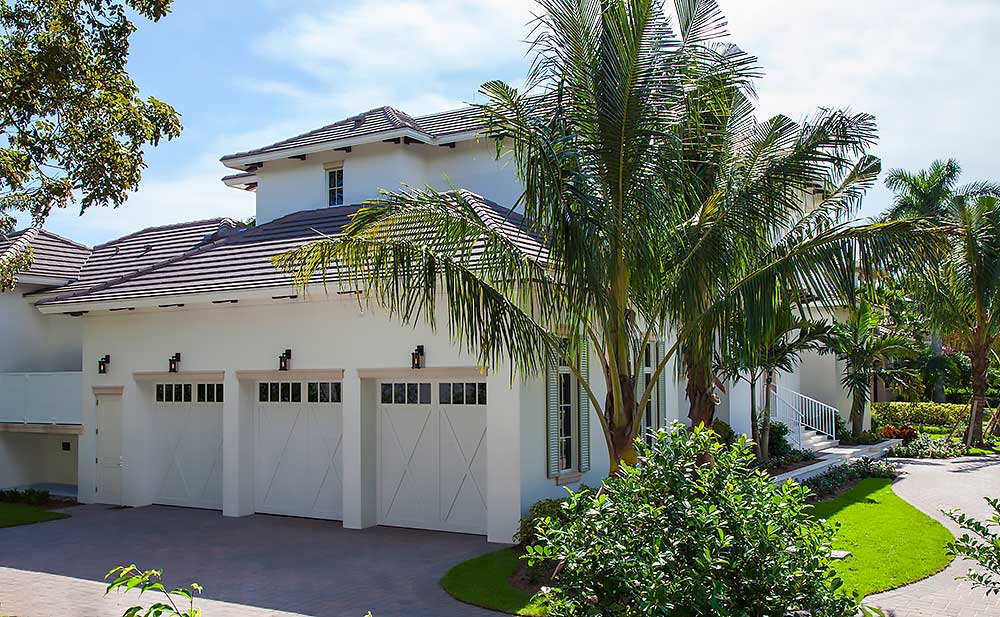 Budget-Friendly Garage Doors and Garage Door Openers
When it comes to garage doors, there's a lot to consider. You want to get quality at an affordable price point. Many people don't know that you can get what you want and still spend less than you could otherwise. It's important to do your research before choosing any product. Many different doors offer quality performance at a budget-friendly price point.
Factors That Determine the Cost of a Garage Door
Regarding the budget, garage doors play one of the most important roles, but as you may have heard, not all garage doors are created equal. Whether you're looking for your next door or have already made your decision, you need to understand which types of doors fit your budget and style, such as the type of garage door opener it has and its usability. These factors often determine the final price tag on your garage door installation.
Safety Features
Safety features in your garage door are another factor that determines its cost. Some safety features include automatic opening and closing of doors and window screens which help prevent intruders from entering your yard or house without realizing it. These safety features are usually optional, but they may increase or decrease their price depending on their quality and effectiveness to prevent intruders from entering your yard or house without realizing it.
Size
The size of your garage door is the most important factor determining a garage door's cost. A small garage door can be very expensive if it does not meet the size requirements of your house. There are two types of doors: single-leaf and double-leaf doors. Single-leaf doors are more affordable and are used for homes with small garages, whereas double-leaf doors are used for larger spaces and large garages. Double-leaf doors may cost more than single-leaf doors, but they allow you to open them from either side, unlike single-leaf doors which require you to open them from one side only.
Insulation
If you want your garage doors to be insulated, you need to choose an insulated or metal and plastic model. The former type will cost you more money than the latter type because it needs additional insulation that costs more than regular materials. If you have metal and plastic doors, then there is no need for additional insulation material because metal doors are already insulated. However, suppose your new garage door is made of wood. In that case, it needs extra insulation, even though wooden doors are not usually insulated because they do not offer any protection against cold weather conditions.
Material
Garage doors are made of different types of materials. The most common material used for garage doors is steel. However, other materials can be used to make garage doors. These include:
Steel
Steel is the most popular material used in the construction of garage doors. It's strong, durable, and can handle heavy loads. Steel has been used for garage doors since the early 1900s. The main disadvantage of steel is that it rusts easily if not maintained properly.
Vinyl
Vinyl has been used in construction for a long time and has become more popular in recent years. It is easy to maintain, looks great, and doesn't fade or rust like steel. Vinyl garage doors are available in different colors, patterns, and designs, which makes them a good choice for homeowners who want something different from the usual black or white color scheme.
Wood Garage Doors
Wooden garage doors have been around for decades and are still used today because they are sturdy, beautiful, and cost less than their steel counterparts. Wood is an eco-friendly material as it doesn't require painting or staining to look good; however, it requires regular maintenance if left untreated.
Aluminum
Aluminum garage doors are a great option for people looking to save money on their garage doors. They weigh less than steel and come with a lower installation price. It's also much easier to maintain, so there's no need to worry about rust or other potential damage over time.
Composite Garage Doors
Composite garage doors are made of multiple layers of materials that can include wood, metal, and plastic. They're strong enough to handle large amounts of weight but still lightweight enough that they don't take up too much space on your patio or in your garage.
Glass Garage Doors
If you're looking for an elegant addition to your home, glass garage doors are the way forward. Not only do they look great, but they also make it easy for you to see inside your space without having to open them up completely every time you have guests over for dinner or drinks with friends after work. Glass has also been proven to be more durable than other materials at this level of quality, so there's no need to worry about garage door repair.
Important Features of a Garage Door Opener
The garage door opener is one of the most important parts of your home. With the help of this device, you can open or close any garage door, depending on your requirements. A garage opener is a device that helps you to open or close garage doors easily. The devices have several features, so it is always necessary to consider them when buying a new product.
Direct Drive Motor
A direct drive garage door opener has a motor directly attached to the shaft. This type of motor is more expensive and requires more maintenance than belt drive models, but it is also more efficient and quieter.
Belt Drive Motor
A belt drive garage door opener uses a pulley system to turn the shaft, making it quieter and easier to maintain than direct drive models. Belt drive motors are generally less expensive than direct drive motors, though they require regular maintenance and can be susceptible to damage from rust or corrosion.
Battery Backup
The battery backup is the most important feature of a garage door opener. It is a very useful feature because it allows you to use the garage door opener without a problem during a power outage. The garage door opener can be used even if there is no power in the home.
Keychain Remote
The keychain remote is another great feature of a garage door opener. This remote allows you to open and close your garage door anywhere in your home or outside. Using this device, you can easily open and close your garage door without getting up from your bed or chair. It also allows you to control multiple doors simultaneously, so you don't have to worry about having to open several doors separately when you want to take something out of one.
Wireless Keypad
Wireless keypads are available on most garage door openers from Fresno garages today, making them easier for consumers to use than ever before. These keypads allow consumers to easily connect their wireless remotes with their existing remotes and wired remotes, making it possible for consumers who prefer wired remotes or don't want to use wireless ones at all.
Light Sensors That Turn on the Lights When You Enter the Garage
This feature is great for those coming home late and wanting to ensure their garage door is closed before they get inside. The sensor automatically turns on the lights when you enter the garage, so you can be sure your car won't be left outside in the dark.
Timer-to-Close Feature (Auto-Close)
This feature makes it easy to open and close your garage door. You don't have to worry about finding a key or fumbling around with a remote control to lock up manually when you leave for work in the morning. The timer-to-close feature waits a specified length of time before it closes the door—you can set it up so that it opens at 6 a.m., then closes immediately after 6 p.m. or any other time of day that works for you.
For homeowners looking to save money, there are certainly several options. There are also plenty of ways to get the most out of whatever option you choose. The door you choose should fit your needs first and foremost, and the rest will follow.