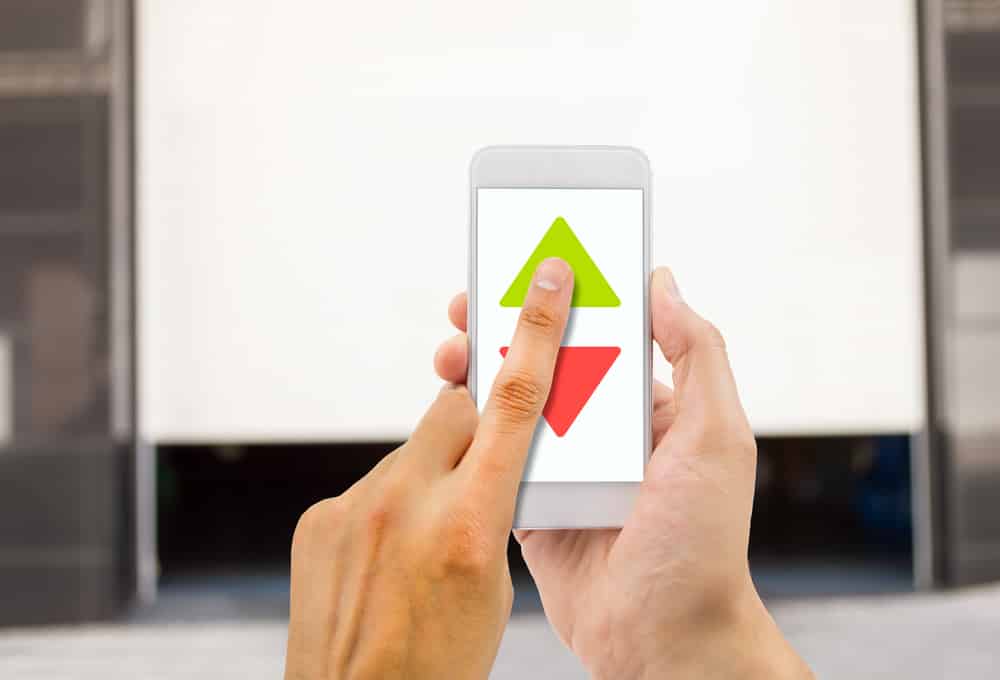 The Components Your Vacation Rental Garage Door Opener Should Have
Fresno offers tons of things to do, like the Fresno Chaffee Zoo and Island Waterpark. When you own a vacation rental in this California city, you'll have people lining up to rent from you. When you have the right features and amenities, you'll have an easy time finding renters any day of the year. Many renters today want garages and a garage door opener with some specific features that you will like as much as they do.
Rolling Code Technology
Smart openers now use rolling code technology to keep you and your tenants safe. The older openers are susceptible to hackers. They use devices that run through a series of codes until they find the right one that unlocks the door. Hackers can then steal from your garage and take any vehicles parked there. If you have a door leading into the house, thieves can hack your opener and then get inside the rental. With rolling code technology, your opener uses a new code every time someone uses it to open the garage door. This cuts down on the risk that someone can get inside and that you'll need an expert in garage door repair in Fresno later.
Auto-Reverse
Garage door openers are very heavy and can cause a lot of damage when they come down. Older garage doors lacked any protection for people walking into the garage. When this type of door starts falling, the person needs to move quickly before it hits them. Smart Fresno garage door devices now come with an auto-reverse feature. This feature works with sensors placed around the door. The sensors monitor for movement and will force the door to stop before it crashes into someone. They also force the door to come back up.
Battery Backup for Your Garage Door Opener
It's easy to rent a vacation property in Fresno when you live in a different state. Even if you live in the Fresno area, you don't want to head over to your rental every time a problem pops up. A common problem that happens to some openers is that they stop working when the power goes out. While the opener itself runs on a battery, the garage door itself often connects to your power supply. During a power failure, you might have a tenant upset that they can't get into the garage or one locked inside the garage. Choosing an opener system with a battery backup ensures that your tenants have full access to the garage during a power outage.
LED Security Lights
Whether you need to do some work in the garage before the next tenants arrive, or you rent to a family who comes and goes at all hours of the night, you should invest in an opener with LED security lights. A company that specializes in garage door repair in Fresno can replace your old garage door and install an opener that uses security lights. Most systems feature a ring light that wraps around the device that raises and lowers the door. The light reaches all areas of the garage to help you and your tenants see clearly. Security lights can also scare off robbers.
Keypad Opener
Some vacation rental owners don't like the idea of giving their tenants an opener. You might feel the same way because you worry that they might forget it in their rental car when they leave or take it home in one of their pockets. A good option for you is a garage opener system with a keypad. The keypad fits on the front or side of the garage and works with the door. You can set up a unique code for a tenant that only works during their stay. Once they leave, the code no longer works. Some tenants also prefer using a code to enter the garage than carrying an opener with them.
Phone Connection
Are you tired of keeping track of your garage door opener and buying a new one every time a tenant loses it? While you can add a line to the rental contract that makes them pay to replace it, it's even easier to invest in an opener that connects to your phone. You just need to download an app and sign on as the administrator. This allows you to assign other phones to the system. Your tenants can download and use the same app when they park their rental cars and leave for the day. Most apps also let you check in to see if the door is open or closed, which comes in handy when your renters leave.
Security Cameras
Simply knowing if your garage door is open or closed may not offer all the peace of mind that you want. That is why a garage door installation Fresno company can help you choose a system with security cameras. You can easily access the camera at any time of the day or night to keep an eye on your property, even if you're on the other side of the country. The cameras work with an app that allows you to view the camera angles around your garage. If you choose an opener without this feature, you can add optional security cameras. Make sure that you let your tenants know that the garage has cameras before they arrive.
Diagnosis Reports
When you see errors coming from your opener, you need to hire a Fresno garage door company to come out and check the system. An easy way to cut down on the service calls you make is with an opener that has a diagnosis report. The opener will constantly monitor itself and look for problems, which it sends to you through the app. This also lets you tell the company what is wrong with your garage door opener before they come out. You can use the opener to take care of problems that affect your tenants and can lead to bad reviews too such as a door that came off its track or a cracked sensor.
Smart Openers for Rental Owners
As a Fresno vacation property owner, you know that reviews can make or break you. A few bad reviews from tenants who weren't happy with your garage or door opener can make others hesitate to rent from you. When you choose a smart opener, you can keep your tenants happy and get the good reviews that you want. Any garage door repair company in the area can install one and show you how it works. Some of the top features you need in a new smart garage door opener for your rental include rolling code technology, diagnosis reports, and built-in security lights.