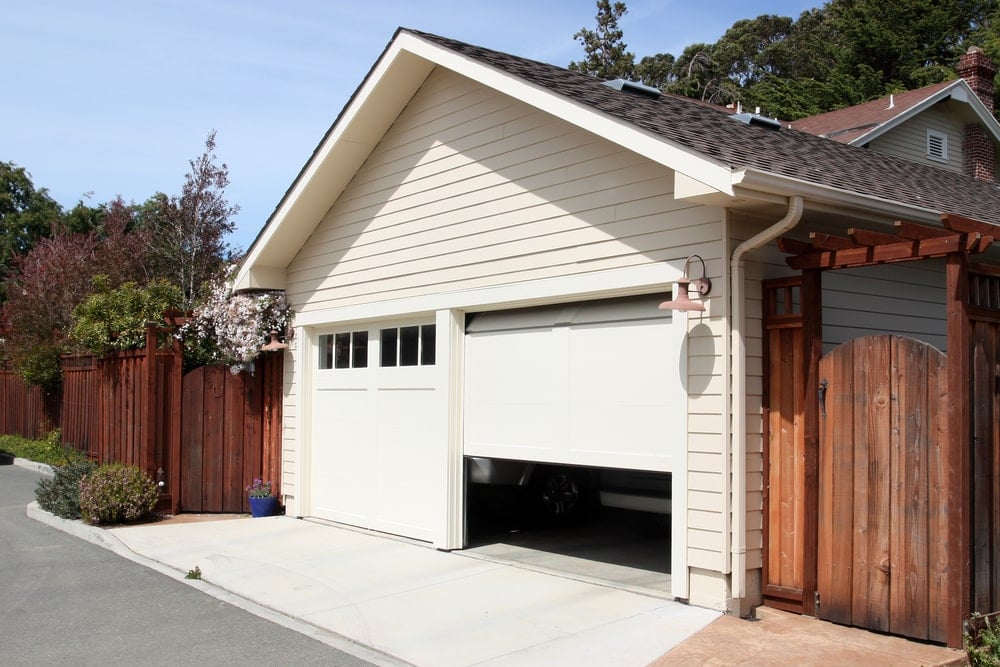 How You Can Save Money in Fresno, CA, With Garage Door Repairs
On average, garage doors typically last anywhere from 15 to 30 years; however, the lifespan of the door on your garage can be affected by many different factors, including how diligent you are with maintenance and repair needs. Garage door repairs, in particular, can contribute to significant savings now and over a longer period of time. You might not be aware of some of the ways just yet. Keep reading to discover how professional garage door repair work can be good for your budget.
Garage Door Repairs Save Money by Preventing Further Damage
Faulty garage doors can cause stress on springs or make the opener work harder. This is true even if the basic parts still function in a way that doesn't affect the main operation of the door. Added strain may make key garage door parts wear out faster. This also happens as other components compensate for what's not working right. In the end, emergency repair assistance would result in added expenses. You may even find yourself needing complete replacement rather than repair if damage becomes widespread. On the other hand, if you contact local technicians familiar with the ins and outs of garage door repairs as soon as you notice anything out of the ordinary, the necessary service work is often more affordable. Early signs suggesting you need garage door repair in Fresno include:
• Your garage door is slow to open or close.
• Your door doesn't fully close or align.
• There's a lot of noise during operation.
• You're noticing higher energy bills.
Boosting Garage Door Efficiency
Garage door repairs often involve replacing certain parts or components. Depending on what may need to be replaced, your garage door could end up being much more efficient when the work is done. Replacing the opener, for instance, with a newer model can make an existing garage door open, close, and run in a way that reduces wear on other parts and uses less energy. Even minor repairs, such as adjustments to the springs or realignment of sensors, can make a garage door operate more efficiently. In turn, you can enjoy a reliable garage door that's also good for your budget.
Opportunities to Consider Other Money-Saving Updates
Hire a seasoned garage door repair professional in Fresno to receive advice about possible updates to consider. For example, if your garage door panels aren't insulated, a garage door expert making other repairs can give you some useful info on panel insulation options. While making repairs, a garage door technician can also give the facts you'll want to keep in mind about updates. These may involve:
• Repairs or updates for the interior access door
• Replacing worn or missing weather-stripping around the door
• Upgrading to a "smart" garage door opener that operates more efficiently
These are all updates or improvements that can be coupled with standard garage door repairs. They can also be completed later during a separate appointment. Ultimately, you'll be rewarded with a garage door that can do what it has to do in a way that's even better for your bottom line if you consider sensible recommendations offered when repair work is done.
Making Your Property More Appealing
There are many things that can affect the overall value of your property. The condition and efficiency of your garage door are just a couple of them. In fact, if you put off garage door repairs, the value of your home or business could decrease to some extent. Should this be the case, you may end up paying more for insurance coverage. With homeowners' insurance, for instance, a garage door that's not repaired may be considered a potential risk. But if you cross "garage door spring repair" or similar repair issues off your to-do list, you may be able to obtain more affordable coverage. Also, if you have plans to sell your property at some point in the future, potential buyers will appreciate you taking care of garage door repairs ahead of time. As a result, you may be able to receive an offer that's more appealing financially.
Enhancing Home or Business Security
One other way garage door repair work can save you money is by making your home or business more secure. After all, a properly functioning garage door is one that's going to be more effective at preventing unwanted entry. This can save you the expenses often associated with damaged or stolen items due to a break-in. If you're not sure whether your garage door needs some attention, a cost-effective way to find out is a routine maintenance check or inspection. Any potential problems can be identified and dealt with sooner rather than later. Keep your garage door a a much-appreciated home or business feature.