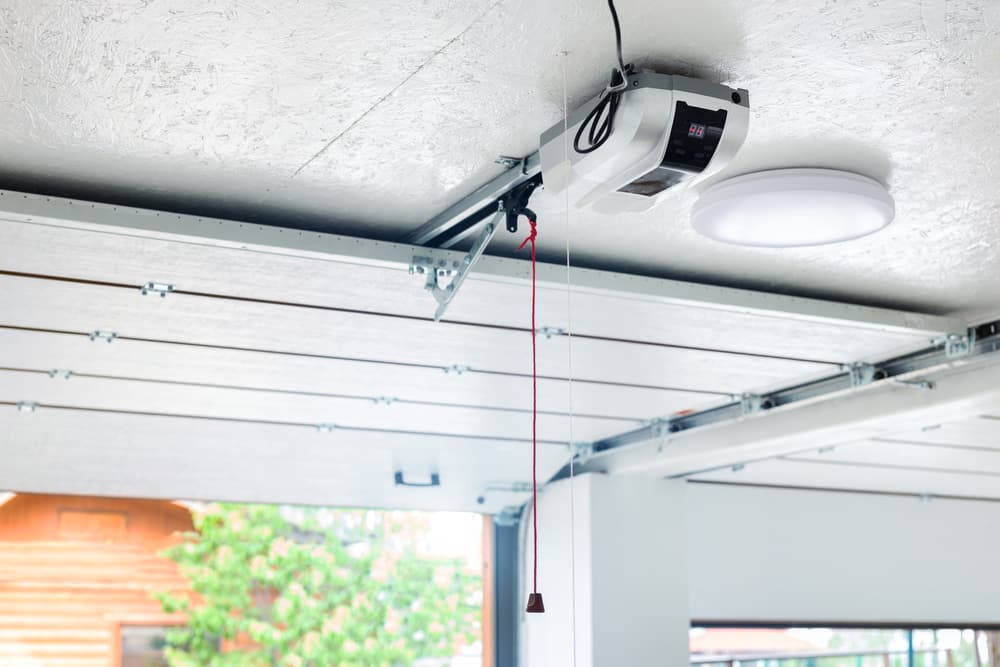 Troubleshooting Top Garage Door Repair Issues in Various Garage Door Parts
Various issues can affect your garage door and prevent it from working efficiently. When your garage door is not working correctly, it can cause major inconveniences and security threats. Most people are unaware of how their garage works and the terminologies used. When you suspect that you need garage door repairs, it helps to troubleshoot the various components.
Garage Door Repairs Often Involve These Components
The garage door consists of three main parts: the door itself, weather stripping, and hardware components. All these parts and components work together to ensure your Fresno garages' door is working properly.
The door can either open horizontally left and right or vertically up and down. You can choose to insulate your garage door depending on the climate of your region. Various materials can be used on your garage door, including wood, vinyl, aluminum, fiberglass, steel, and PVC materials. There are also many styles you can adapt to your door.
Hardware components work together to aid in opening and closing your door. Lifting cables are connected to the spring on your door and help to open and close it. Springs are crucial components of the counterweight system in the door. They consist of one huge coil on top of the door or the tracks if the door is heavier.
Hinges are usually found between each section piece of the door and keep the door in place. They enable the section to bend when opening and closing the door. Door rollers are located on each side of the door and turn feely inside the tracks. The tracks are metal pieces on each side of the door and enable the door to easily open and close. Finally, you have the garage door opener, which consists of a lifting arm, chains, and manual disconnect. It allows you to open and close your garage door automatically.
The weather-stripping is an essential feature that keeps water and rain from entering your garage. When sealed tightly, it also blocks out the wind. It is usually visible from the exterior of the garage door frame.
Here are some of the most common garage door repairs.
Broken Cables and Springs
Your garage cables can break from normal wear and tear or increased stress from broken springs. If you notice that one side of the door is heavier or sagging, you may have broken cables. Another sign of broken cables is when your door is slightly angled lower on one side when you open it. This is a serious safety risk, especially if all cables are broken since the door may fall when you try to lift it.
Likewise, your garage door springs will not last forever, and after some time, they will eventually break. When the spring breaks, it makes a loud noise that is very hard to miss. Closing or opening a door with broken springs is dangerous and can cause a lot of damage or personal injuries. If you notice this, the best cause of action is to call or schedule a garage door repair service to get your door fixed.
Stuck Rollers
Garage doors usually have rollers on each side that spin and turn. If the rollers are sliding or stuck completely, your Fresno garage door may go off its tracks when opening or closing. They may also produce a screeching noise when opening and closing the door. If you have stuck rollers that cause your door to come off its tracks, you should not attempt to open or close it could lead to further damage, including breaking springs and cables. Too much humidity and lack of lubrication can lead to sticking rollers.
The Garage Door Isn't Closing All the Way
If you notice that your garage door is opening properly but cannot close all the way, it might have some problems. The garage door has set-limit switches that control when the motor should stop to run when you open or close the door. If your close limit is faulty or not adjusted correctly, it may cause the opener to pull back when closing the door and thus prevent it from closing all the way.
The close limit switch is an important safety feature that prevents the door from closing on you. It is a requirement for garage openers, and you need to adjust the limit correctly to ensure your door shuts properly.
The Wall Switch and the Remote Control Fail to Operate the Opener
If your try to open using the wall switch or remote control and the door doesn't open, you may have a problem with the power source. Your motor unit can be unplugged, or you can have a tripped circuit breaker, GFCI outlet, or fuse. Check to ensure the power outlet is plugged in. If the lights and other electrical components in the garage are also not operating, you need to replace the burned-out fuse or reset the GFCI or breaker.
The Garage Door Is Not Responding
If you are coming from work and trying to open your garage door and not responding, your mounted keypad or remote can have some issues. One possible problem is that you could be out of range of the antenna in the garage. This means you have to move closer to the door to get within range. Ensure that antenna is in good condition and is hanging downwards. You may also need to reprogram your keypad or remote control as they may lose their programming over time.
Garage Door Opens but Won't Close, or Fails to Open Completely
If your sensors have an issue like dirt lenses and obstruction, they may prevent your door from closing. Ensure that nothing is blocking the sensors and they are clean. Contact a garage door repair technician if the problem persists for professional garage door repairs.
If your garage door starts to open and fails halfway, it could have problems to do with the rollers or the switch. If the up-limit set is too far, the motor will stop and prevent the door from opening fully. You can move the touch lever on the track closer to the motor unit to correct this problem.