Every garage door installation is unique. Thus, the total cost varies with each project. According to a nationwide survey, the average installation cost ranges from $726 to $1,436, so you may pay anywhere from a few hundred to a few thousand dollars. The type of door, labor, tracks, materials, and many other factors impact how much a garage door will cost.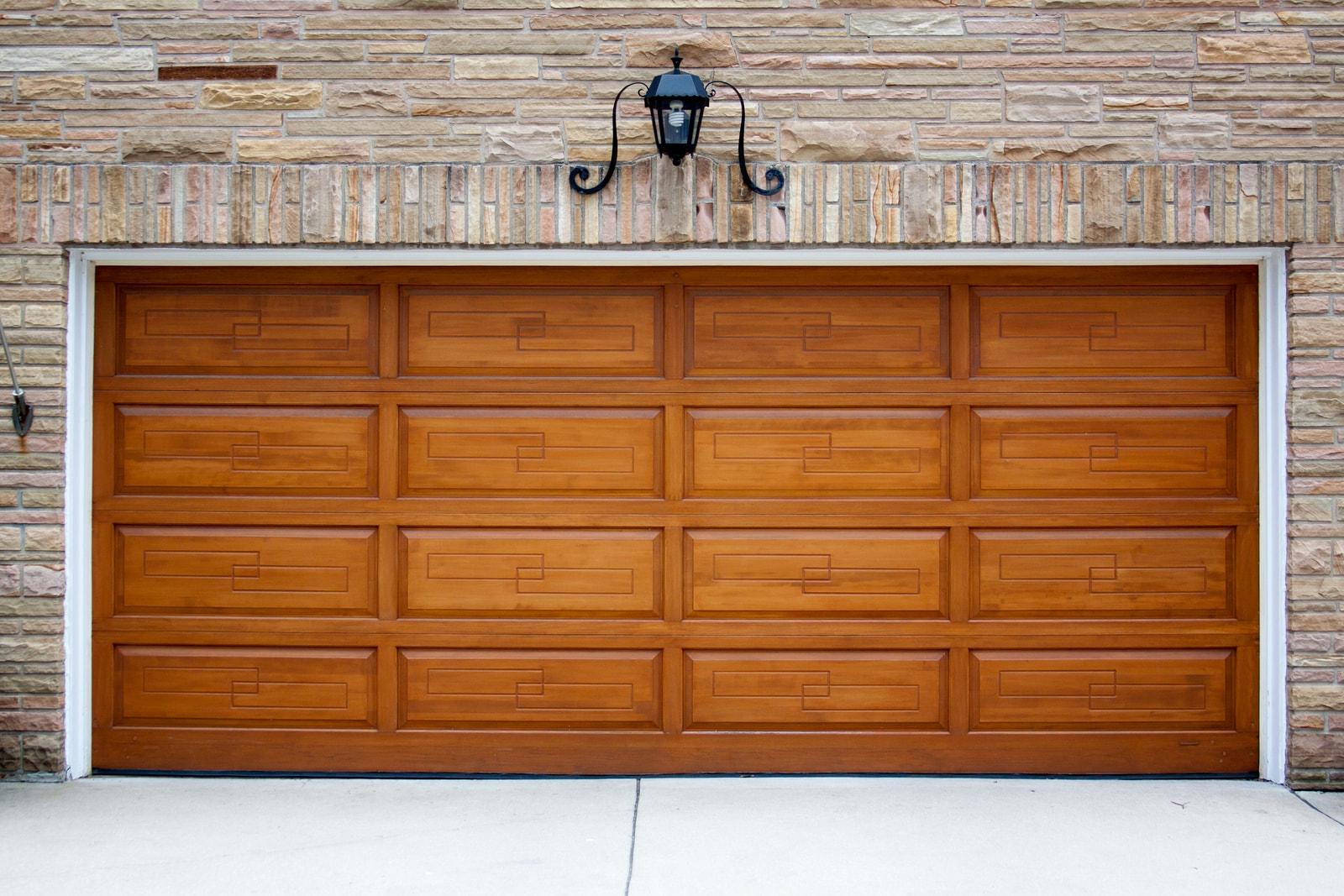 How Much Is a Garage Door?
Garage doors don't come with a price tag for the total value of the project. Garage door companies typically provide a quote for the work. You should therefore shop around, consider what is included with each quote, and compare rates from different companies. The following factors affect the total price:
Style: Swing out, tilt-up, roll-up, and sliding garage doors have different configurations, installation requirements, and components to enable them to function as designed.
Material: Custom wood doors tend to be costlier, while wood composite and vinyl are more affordable, while steel is the least expensive material. Thicker, heavier metal doors will cost you more.
Insulation: An insulated door costs more but can save on energy costs later. Polyurethane or polystyrene insulation, weather stripping, and heavier multi-layer insulated doors add to the price tag.
Width: A door that is twice as wide isn't necessarily twice the cost; reinforcements and structural modifications may add to the total. Whether you choose from single, double, or double-wide garage doors can make a big difference.
Design: Various panel configurations, with different patterns of raised or recessed panels and design elements, are available. Since there are so many options, the final cost may vary from one design to another.
Color: A garage door company usually offers standard colors. Premium or custom colors can add to the price, while you might also pay to repaint the door, in which case the charge can be calculated using the door's square footage.
Additional Costs
Expect to pay extra for a garage door opener, which is typically a few hundred dollars. Belt drive openers are the quietest and most reliable, but are more expensive than, for example, chain drive openers. Other options include screw drive and direct drive garage door openers.
Hardware is also something you'll have to pay for, and includes the tracks, rollers, springs, and other components. Added features such as windows (can increase the price 25% to 50%), side entry doors, and garage door screens up the cost as well. Screens can protect against bugs, and come in motorized, sliding, and horizontally or vertically opening models. Motorized screens are typically the most expensive.
If you decide to customize your garage door with decorative panels and trim, alternative materials and finishes, and optional hardware, expect to pay more.
In any case, you'll need to factor in installation costs. Professional dealers will charge for a quality installation, which you want if the product is to be safe, reliable, and long-lasting. The cost of removing and discarding your old garage door, rebuilding the frame, and other renovation work applies to the overall project as well.
Get a Garage Door Quote from Precision Door Service of Fresno
Precision Door Service of Fresno does not charge to measure your available space to determine how much a garage door will cost. You'll get a free estimate for any new garage door. Steel, wood, composite, and glass doors are available. If you're wondering how much a new garage door is, and are looking for an experienced installer, contact us today at 877-301-7474 for more information or to schedule an appointment.