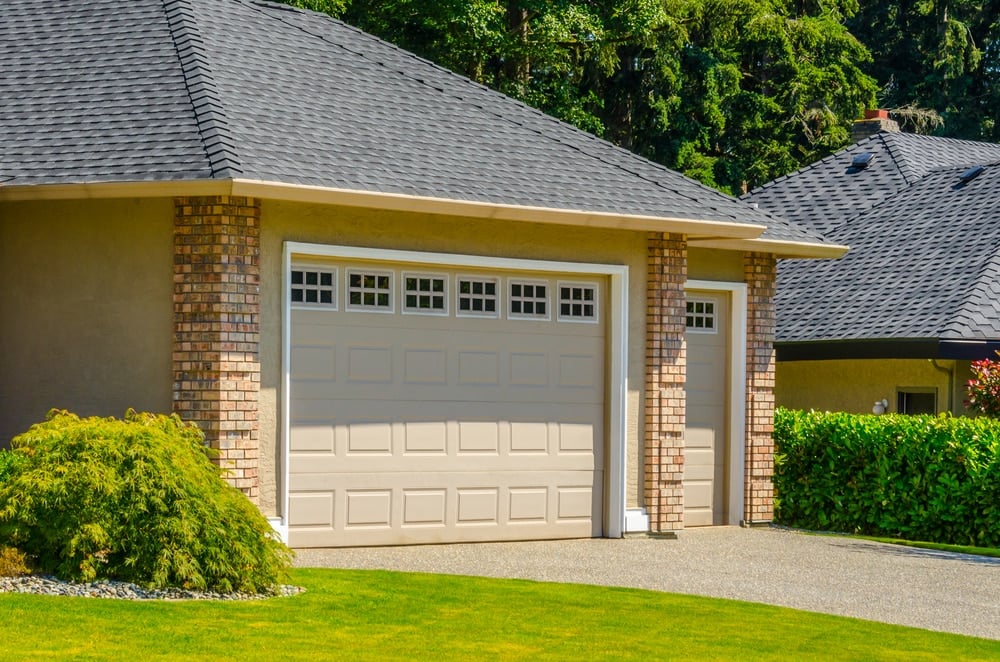 If your garage door is looking a little worse for wear, it might be time to give it a fresh coat of paint. But what color exactly should you choose to paint it? Luckily there a number of questions you can ask yourself in order to narrow it down to the very best color. Read on to learn a few tips regarding the future color of your garage door.
Tips for Choosing the Best Garage Door Color for Your Home
Choosing the color of your new or refurbished garage door is a daunting yet exciting decision. Fortunately, there a number of factors you can look to in order to come up with the best decision possible. Here are some of the best tips when choosing your garage door color.
Hide or Spotlight?
One of the first things you need to ask yourself is if you want to make your garage door color make it seem discrete or do you want to allow it to pop out. Let's begin with the formal. If you already have a very wild yard or home color, you may want to choose to paint the garage door the same as the rest of the home's walls. If highlight is more your route, try painting it the same color as your window shutters and trim. If the garage door is being custom ordered, then you should notify your specific Fresno garage door installation company to make sure that the garage door does not match your front door as you want that to catch the eye of buyers rather than the garage door.
Choose Two or Three Garage Door Colors
There is absolutely no rule that says you must only use one color, and that's it. Sticking to only one color may leave your home looking bland, to say the least. A great way to really make your garage door stand out is to compliment the rest of the garage space with various paint colors. For example, if the walls of your exterior garage are eggshell white, you may add various types of greys for your door and the trimming around it.