Spring is the ideal time for garage door maintenance. Your garage door may have taken a beating this winter with the cold and ice. From extending the life of your garage door to maintaining a comfortable garage temperature in summer, preparation now can pay off later.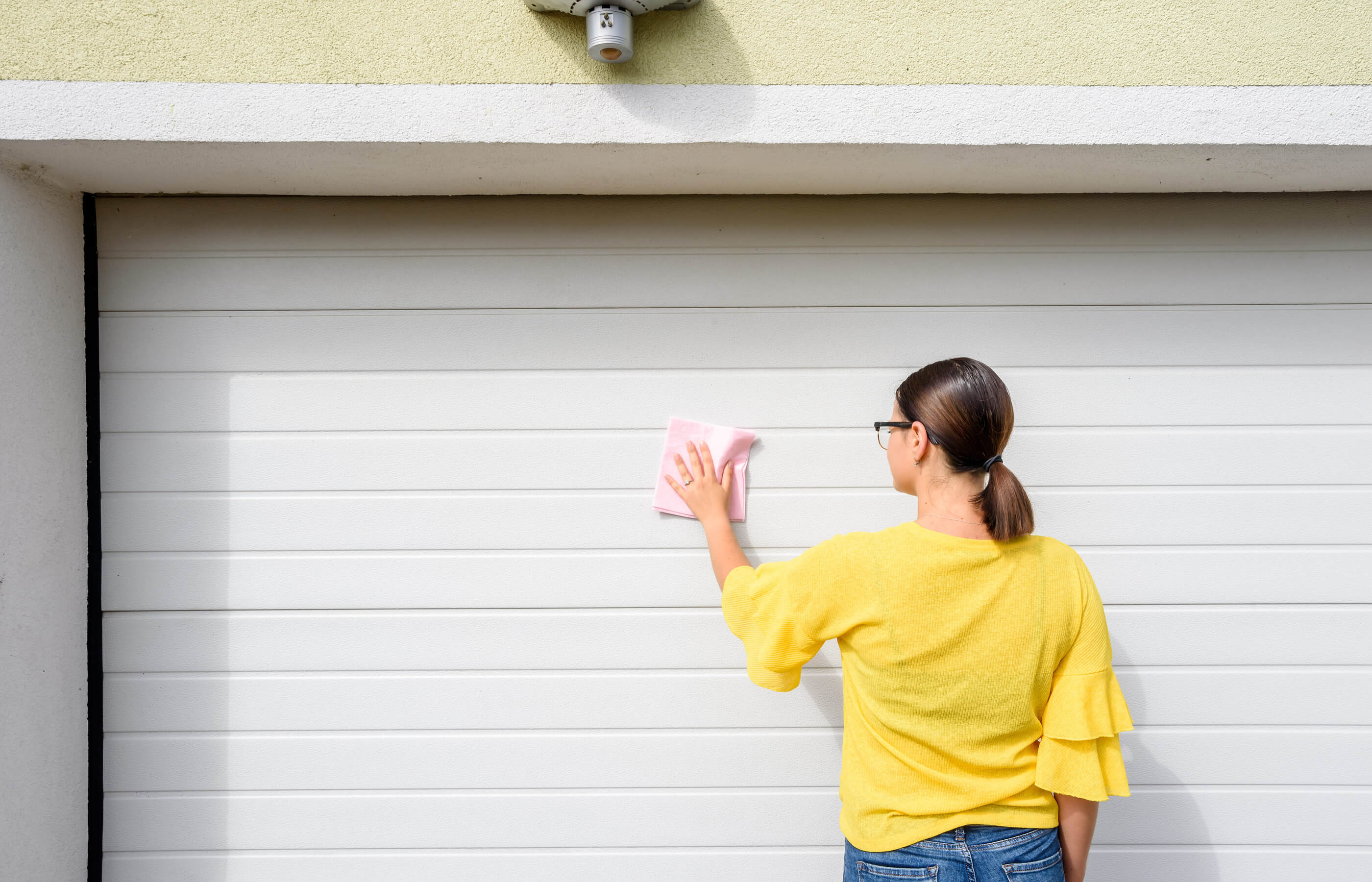 How to Prepare a Garage Door for Summer
Spring Cleaning
The exterior part of the garage door, always exposed to the elements, may be filthy if it hasn't been cleaned in a while. Garages also tend to be dirty, dusty, and greasy on the inside. Hose off and scrub both surfaces with soap and water. You can even prevent dust from building up by applying car wax on both sides. To protect wood doors from rotting, add a fresh coat of paint and water sealant, while rust on steel doors can be sanded down and painted over with a zinc primer.
Keep Moving Parts Lubricated
Exposure to cold, moisture, and ice may have broken down the lubrication on moving parts. Using an oil made for garage doors (not WD-40), lubricate tracks, rollers, hinges, pulleys, chains, screws, and other moving parts. Use a silicone-based lubricant for exterior weatherstripping. Just avoid using too much oil or it can attract more dirt.
Inspect Your Garage Door
Look for any type of wear and tear, including worn or frayed cables, which should be replaced by a professional immediately, as well as hinges, supports, and ball-bearings. The bolts of the track should be tight while springs should be intact and rust-free. If a spring looks broken or fails a balance test, replace it right away to avoid safety issues and high repair bills.
Install/Replace Insulation
Proper insulation will prevent summer heat from transferring into your garage, and then into your home. Polystyrene insulation effectively blocks heat. It also stops cool air from getting out of the structure. Insulation helps improve interior comfort and the energy efficiency of your home while resisting moisture entry and preventing mold.
Examine the Windows
Whether your garage walls or the garage door has windows, check them for cracks and other signs of damage. Also, check for chipped or peeling paint on window frames. All these should be addressed, as should moisture damage. Repairing windows is crucial if you want to know how to keep a garage cool in the summer. It also improves the security of your home, as functional windows help prevent criminals from breaking in.
Check the Auto-Reverse Feature
Protect adults, kids, and pets who will be outside and around the garage often during the summer. To make sure this safety feature is working, test the mechanical system by placing a brick or piece of wood below the door; it should stop and reverse direction when contact is made. Test the photocells by moving your leg across the door's path. The door should reverse automatically.
Install Reinforcements
First, inspect your garage door for openings or holes that could reduce its strength, and fix them. Reinforcements can protect your door if your area is prone to extreme summer weather conditions. It can prevent major damage during an event such as a hurricane or severe thunderstorm.
Contact Precision Door Service of Fresno
Need a garage door inspection or have a known issue that needs to be fixed? Contact Precision Door Service of Fresno and our technicians will help you with repairs, maintenance, and even garage cooling ideas. For prompt service, summer preparations, and information on garage cooling that works call our Fresno team today at 559-480-2955.